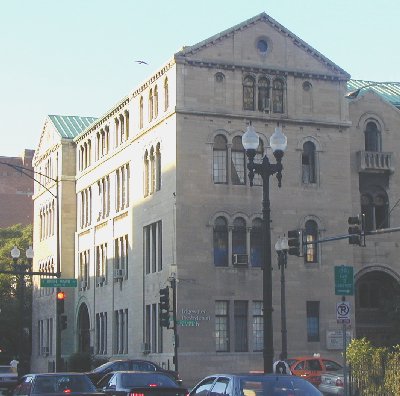 The Lighthouse ministry of Edgewater Presbyterian Church -- another ministry supported by your gifts to Barnabas Project -- provides a welcoming, loving church home for persons suffering severe mental illness. In this ministry the Church extends a warm welcome to Sunday worship and the coffee hour that follows. Samaritans (as participants in this ministry are called) are now serving as ushers, taking small leadership roles in worship, and assisting with clean-up.
The Samaritans attend all church functions including dinners and the annual picnic. They also attend all special services including Maundy Thursday, Good Friday and Christmas Eve. Each Sunday we provide additional prayer service at 1:00 p.m. There is a need to process the Sunday Worship experience and to deal with any part of it which may have been extraordinary detractions or exciting. This service is not group therapy, it is prayer therapy.

On Wednesday night the Samaritans come at 7:00 p.m. for refreshments, Bible study and a communion service. The prayers in that service are so plaintive, so joyful, so simple, and yet so profound that leaders and participants are often left in tears.

The Church has extended this ministry of Bible study, prayer and spiritual care into Bryn Mawr Care twice a month. Bryn Mawr Care is a local community based residence for people who are severely mentally ill. We also provide social activities during holiday seasons and well as pastoral friendship during the week on an individual basis.

Says Rev. Gordon Neil Butcher, "We are not psychiatrists. We are a church family and these our neighbors have a rightful place in this house. A small number have attended new member classes and have been received into full membership of this church."

He continues, "Through the love of Jesus Christ we have decided to be a healing presence for the additional mental anguish caused by fear, shame, rejection, rage and distortion. We are grateful to the Barnabas Project for your prayer and financial support."